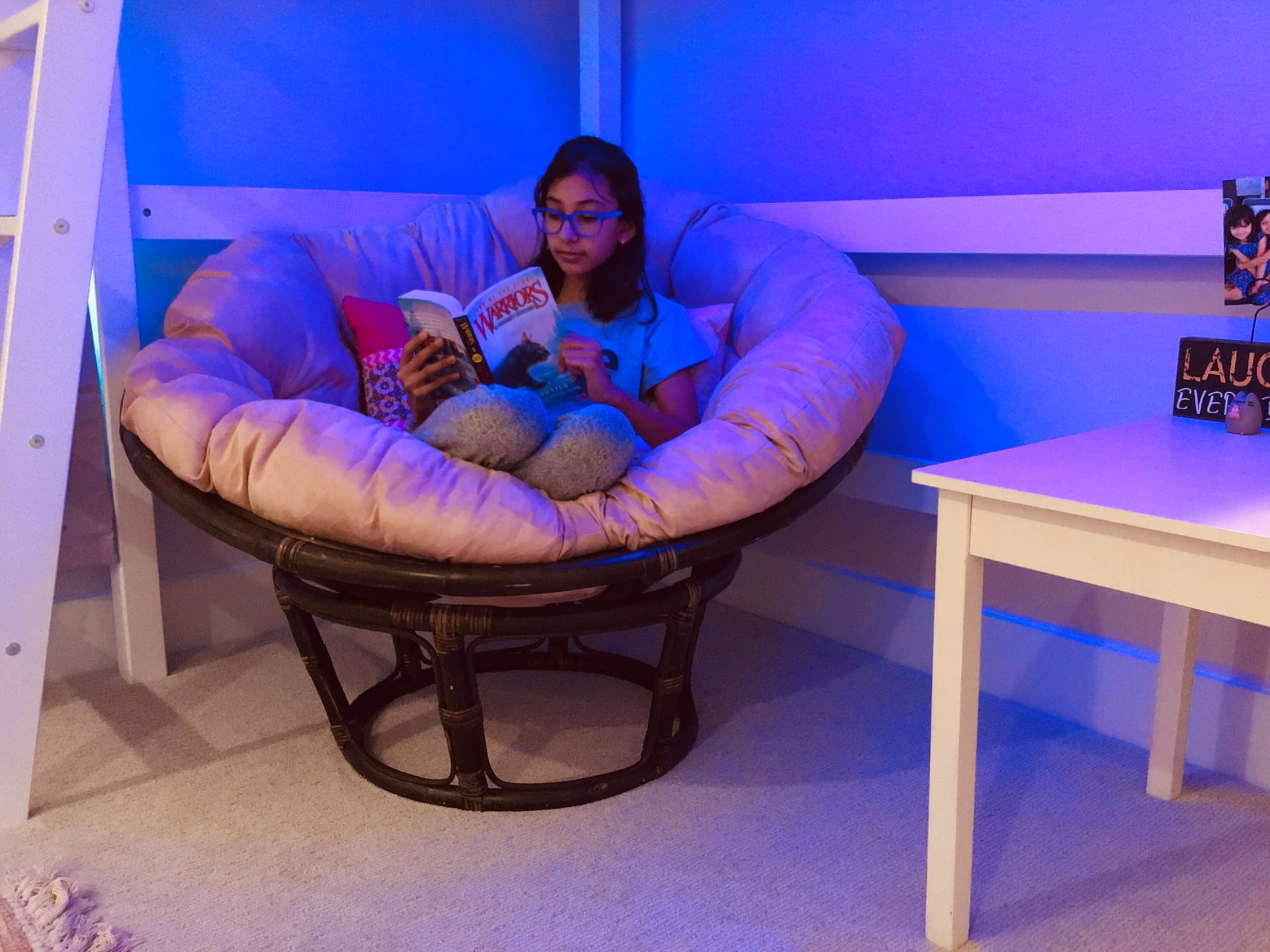 Hello everyone and welcome to my blog! Today I will be writing about my January Daily Habit, so let's get right to it!
My habit for January was to read every day. You can see me doing just that in the picture above! I was already used to the Daily Habit since I did one from August to December of 2020. If you have read my blog post about it earlier, you know that we did planking. If you haven't read that post yet, check out this link!
https://27samiyam.edublogs.org/2021/01/12/my-daily-habits/
I wasn't always the best at reading every day, so I thought this might be a good idea for a Daily Habit. I actually did a good job at this because I didn't miss a single day that entire month! 📖
Here's my reflection on it over all:
My daily habit was to read every day. I realized that having a daily habit tracker helped me remember that I had to read that day. The benefit of doing this habit was so I won't forget to do something important a.k.a reading. I would rate this habit a 10/10. 📚
Now let's get into the February topic: What's my plan for the new month?
To answer that question, I'm going to be drinking a gallon of water every day!🚰 Water is so good for your body and a lot of people don't drink enough water daily. I feel like this habit will be slightly harder for me so wish me luck!👌🏽
And that wraps up this blog post! If you are interested in reading more of my posts, you can always take a look at more and check out some of my classmates posts too! Hope you have a great day and bye for now! ✨
~Samiya M🌸